*walks up to stage*
*taps mic to ensure it's working*
*takes deep breath*
*chokes because a fly flew in front of mouth during breath*
*struggles to breathe*
*gasps for air*
*composes one's self*
*attempts deep breath again*
Ladies and Gentlemen welcome to the first-ever nomination ceremony for The PartyChat Awards. 2019 has been an incredible year for gaming, full of masterpieces, pleasant surprises, and millions of dollars spent on microtransactions that make your character look as stupid as you can imagine. It has also been full of CONTROVERSY! DRAMA! BETRAYAL! LOUUUUD NOOOOOISESSS! And through all of this, I have been here to guide you each and every step of the way (since the end of January when this site launched). So who else would you trust to have the absolute best, most accurate award show to celebrate all the wonders and blunders of 2019? Ninja? Geoff Keighley? Phil Spence? C'mon, you know you deserve better.
So here they are, The 2019 PartyChat Award Nominees:
(winners will be announced daily on PartyChat.org from December 16th-27th) (award design pending)
My Favorite Fellow Nerd(s) Award
Yes, you are correct. This is a shortlist of MY favorite content creators. I work a full-time job 40+ hours a week, run a gaming website, stream 3-4 times a week, and then spend the rest of my spare time actually playing video games. So I normally don't have a ton of time to consume other people's content. But even with all of that, I make time to listen, watch, and enjoy these creators. Their content is just that fucking good. If you don't know some of these names, go check them out! (but don't forget I am still the best)
ACG (YouTube)
DrDisRespect (Twitch)
Girlfriend Reviews (YouTube)
It's Obvious Gaming (Podcast)
videogamedunkey (YouTube)
WhatsGoodGames (Podcast/YouTube)
You Fucked Up Award
Newsflash: everybody makes mistakes. Everybody has those days. Everybody knows what I'm talking about. (Disney never should have made the Hannah Montana series, and God should have never given me 3 sisters who watched every episode of the first season on repeat).
In gaming, mistakes are sometimes forgivable (like servers crashing on day 1, small bugs at launch, etc). These were not. These were the fuckups that made people question the integrity of all individuals involved. And believe me, 2019 had some doozies.
Bethesda Offers Fallout 1st Service
Blizzard Bans Player for Hong Kong Statement
Hideo Kojima Berates Americans
Season 1 Battle Pass of Apex Legends
The Iron Crown Event of Apex Legends
Telltale Games Screws Their Employees
Biggest Bust Award
Sorry, we ain't talkin' titties. We're talking about the games that absolutely shit the bed, flopped around on the floor for a while, then climbed back in their bed of shit and said: "hey, buy us." Note: these are not the WORST games of the year. These are the biggest disappointments of the year. They are the games that we expected to be great (or at least good) and they absolutely fucking sucked.
Anthem (Bioware/Electronic Arts)
Crackdown 3 (Sumo Digital/Xbox Game Studios)
Days Gone (Bend Studio/Sony Interactive Entertainment)
Rage 2 (Avalanche Studios/Bethesda Softworks)
Tom Clancy's Ghost Recon Breakpoint (Ubisoft)
WWE 2K20 (Visual Concepts/2K Sports)
Fluffiest Fluffer Award
Let me be clear: these are not bad games. I have played through each and every one of them and most of them can justify their $60 price point. But they are NOWHERE near as good as their ratings. They don't make sense. Put them in a group of other games that received the same rating, and they stand out like a sore thumb. You don't have to agree, and I don't really fucking care if you love these games because to me, they're average at best.
Borderlands 3
Control
Death Stranding
Gears 5
Kingdom Hearts 3
Metro Exodus
Unsung Swan Award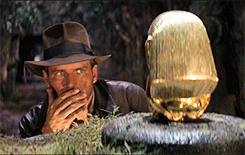 On the flip side, these are games that I personally think are criminally underrated and overlooked; some by critics, and some by the gaming community. In fact, many of them are better than the above titles simply because they did more with less. They're not all indies (that's a later category), and they don't have that triple-A polish, but you should absolutely set some time aside this holiday season to try these out if you haven't.
Dauntless
Remnant: From the Ashes
Risk of Rain 2
Slay the Spire
Tetris 99
Void Bastards
Viral Game of 2019
Sometimes, when a game is released, it takes the world by storm. It shoots to the top of the streaming charts, it's all you can see on gaming Twitter, and it's rise and fall from popularity leave a permanent mark on the year. When we look back on 2019 in gaming, we won't just remember the best games this year, we'll remember these titles as well.
Anthem
Apex Legends
Death Stranding
Fortnite: Chapter 2
Untitled Goose Game
World of Warcraft: Classic
Remake/Remaster of the Year
This has become such an industry standard now that it deserves its own category. Many of these games are classics, and there's a reason they were remastered. So instead of judging the game based on its original story and mechanics, this will only be a judgment of the changes made to the title. Remakes obvious get a slight leg up in this category, but there have been plenty of remasters where the graphics are the only thing that really needed to be improved.
Resident Evil 2
The Legend of Zelda: Link's Awakening
Catherine: Full Body
Spyro Reignited Trilogy
MediEvil
Crash Team Racing: Nitro-Fueled
Indie of the Year
Did you guys know I like indie games?
It's no surprise that I'm slightly biased to the work of indie game developers, and not just because they have helped me grow my website with the Behind the Mask column. I just appreciate the grind of an indie studio more than that of a triple-A studio because the work they create is so unique and creative. Many of these titles aren't just games, they're works of art.
Baba is You
Disco Elysium
Katana Zero
Outer Wilds
Slay the Spire
Void Bastards
Game of the Year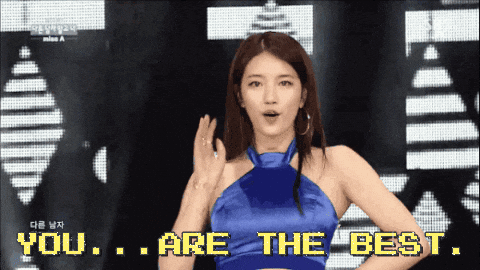 What defines a "game of the year"? Some would say things like popularity or critical reception. Others would highlight graphics and And while I think all of that is important, I like to think of things in a simpler way: what game provided me the best overall experience in video gaming this year? What shook me to my core with a well-told story? What kept me engaged through the entire playthrough with creative and fun gameplay? What brought something new and fresh to the table that I'd never seen before? What game could I not get out of my head whenever I put the controller down? All of the games below answer one or more of those questions perfectly in my head. And granted, I have my own personal preferences when it comes to what genres of games I enjoy. But even with all of that, for this category specifically, I try to look at things from every point of view and take that into account. So, this is the list of the best games I've played this year, and one of them on December 26th will be given my first ever Game of the Year award.
Devil May Cry 5
Disco Elysium
Outer Wilds
Sekiro: Shadows Die Twice
Slay the Spire
The Outer Worlds