This is probably my favorite award. I love what Reggie said at The Game Awards this year:
"I think this is the most important award of the night because I believe indie developers are the most important creators in this industry. Why? Because every nominee this year, and every year at one time was an indie developer."
It's just so true. Indie developers are the people who are pushing the gaming industry forward. Each of the games below is highly unique and innovative, and each one is deserving of this award.
If you haven't played these games, add them to the top of your list. They're not only the best indies this year, but they're also some of the best games this year. Oh, and most of them are less than $60.
So without further ado, here are the nominees:
Baba is You
I legitimately feel smarter after beating Baba is You.
This simple puzzle game is constantly asking you to think outside the box. The core gameplay is moving objects and words around to solve each level, but it gets increasingly difficult as you progress through the game.
However, unlike other puzzle games like The Witness, I never felt frustrated through my entire playthrough. Yea sometimes I got stumped for like an hour on some levels, but the bubbly soundtrack and effect are so relaxing.
And don't feel like you have to play this alone! This is actually a great party game with a few friends and a few more drinks.
For only $15, it's well worth your time and money. Oh, and when you're done you'll feel like a genius too.
Disco Elysium
I've never really been a big fan of old school text-based RPGs, but I really enjoyed my time with Disco Elysium.
First off, this might be one of the best mystery games of all time. The story is absolutely phenomenal even though it plays out entirely in text boxes. The characters are deep and memorable, and the city of Revachol is the perfect setting.
Also, I've never played a game with such deep and meaningful decisions that drastically change the landscape of your world. Every playthrough feels unique to the individual.
Alanah Pearce talked a few months ago about how video games are nowhere near reaching their potential, and how Half-Life Alyx and other titles are going to focus more on making games that are unique for each player.
Disco Elysium is ahead of the game with this concept. Even though it takes 20 hours to complete one playthrough, it's highly replayable and well worth a month of your time.
Katana Zero
I fucking love cyberpunk stuff. I love the music, I love the neon lights, and I loved playing as a futuristic samurai assassin in Katana Zero.
The story is great, the soundtrack is phenomenal, but what really shines here is the gameplay. Each room is laid out perfectly to challenge the player without seeming unbearable.
And as you progress through the game, there's new enemy variants, minibosses, and abilities that keep the game feeling fresh through the whole 5-hour playthrough. I never felt disengaged and I was always looking forward to that next challenge.
I know that 5 hours feels pretty short, but again, it's only $15 and you'll realize it's the perfect length once you finish it.
(oh, and the ending is mindblowing. play this game.)
Outer Wilds
Outer Wilds is one of those games that you just have to experience for yourself.
The premise is simple: you're a space explorer in a fictional solar system, but every 22 minutes the sun goes supernova and kills you. Everything you learned/discovered in each run will stay with you for the next run.
At first, the game may seem intimidating because of it's scope, but once you get into it you realize how relaxing and addicting the exploration is. Each planet is so fucking cool! From a planet full of typhoons to one where you explore deep down into it's core, there's always a surprise waiting for you.
But even above and beyond that, this game is crafted so beautifully. The map is an actual solar system that rotates while you navigate. When you die, you see snippets of your life while this cool blue Matrix code flies by. The graphics and sounds are very well done.
Even after completing the 15-hour game, I still felt compelled to return to the world. It's just so much fun to explore and enjoy.
Outer Wilds isn't just one of the best games this year, it's one of the best adventure games of all time.
Slay the Spire
Slay the Spire is one of those games that once you start you end up playing for hours, which is bad for me because I spent most of my time playing it at work…
It takes all the best elements of turn-based combat and deck building games and removes all the bullshit. That's right, no spamming the same move over and over or paying real money for the best cards.
Instead, every combat keeps you engaged and on your toes. The HUD is one of the best I've ever seen in any video game. You always know the impact of your cards, what your enemies' next moves will be, etc.
Also, because it's a roguelike game, each run feels like a brand new experience. With 3 unique characters, hundreds of cards to attain, and a ton of other surprises, Slay the Spire is one game I guarantee will keep you hooked for weeks.
Void Bastards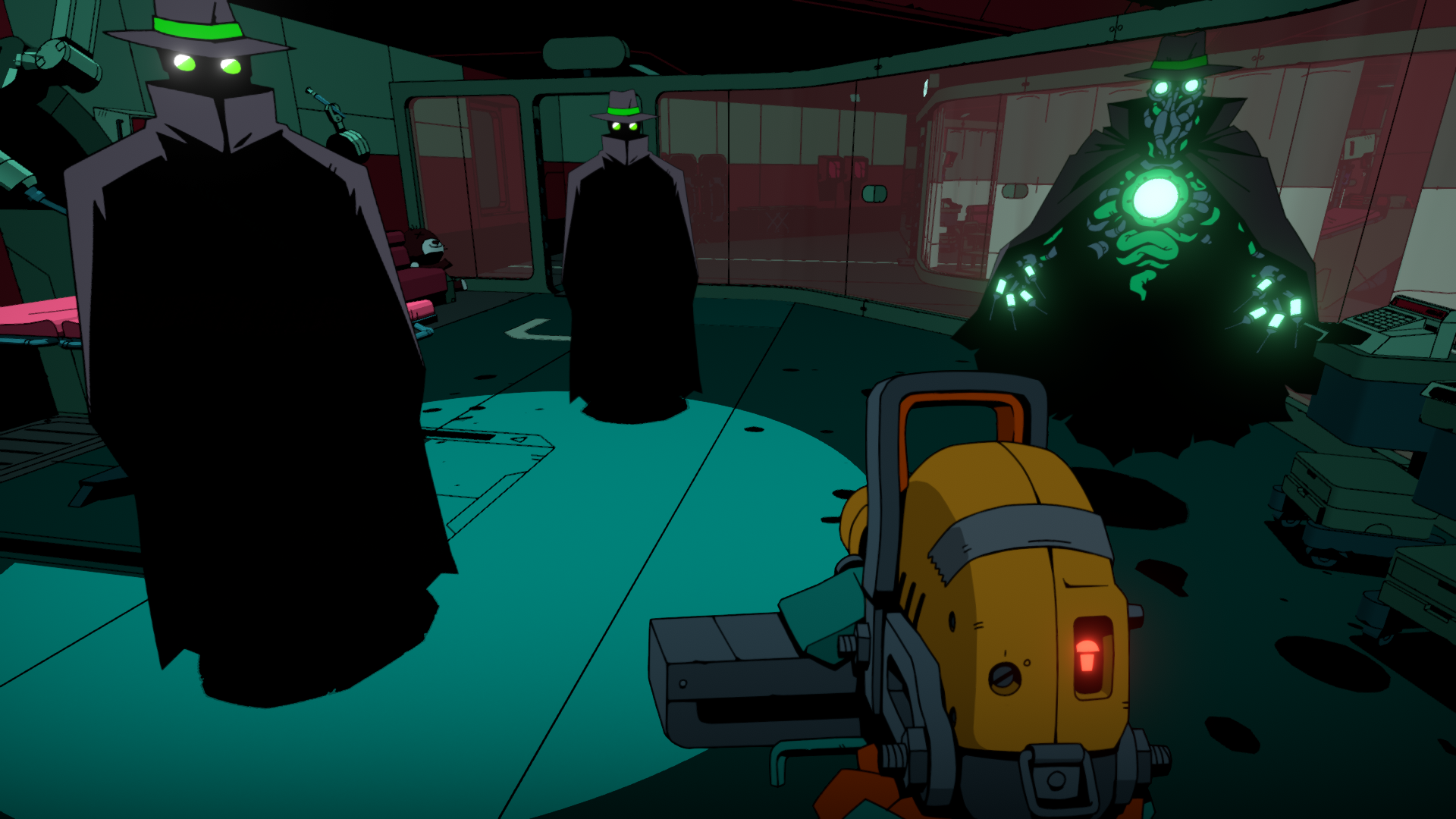 I've talked about this so much this year that I probably sound like a broken record, but Void Bastards is so fucking fun.
Every time I boot it up I feel like I'm in a sci-fi comic. I get a new character with new abilities, a new map to explore, and a ton of new challenges along the way.
This game knows how to keep you on your fucking toes. There's always a sense of balancing risk and reward with every decision. Should I explore further into the ship for materials and risk losing a bunch of precious ammo? What about my path through the galaxy? Should I go the safer route or risk it to build that perk I've been wanting?
From the big decisions to the polished and fun gameplay, Void Bastards is a game I know I will keep coming back to in 2020, and you should too.
And the winner for this year's "Indie Game of the Year" Award is…
.
.
.
.
.
.
.
.
.
.
.
.
Slay the Spire
Every single game on this list deserves this award (and your time), so believe me, this was no easy decision. But no other game in 2019 had me coming back to it over and over like Slay the Spire.
Even now after beating the game I'm still drawn to play through some of the daily challenges. It's challenging, it's great to play in short bursts, and it's a fuckton of fun.
---
Previous Awards: