While every company makes numerous mistakes every year, there are some that have a bigger impact than others. This year though, I saw some of the biggest fuckups I think I've ever seen in the video game industry. From blatant money grabs to political controversy, 2019 had it all.
Note that while launching a bad game is definitely a mistake, it's not the focus of this award category. This category is about decisions that developers make that push people away from playing their games in spite of how good or bad their game is. Tomorrow, we will cover the games that flopped in 2019.
So without further ado, here are the nominees for this year's "You Fucked Up" award:
Bethesda Offers Fallout 1st Service
Hey Bethesda, fuck you.
As many of you know, Fallout 76 is a complete dumpster fire of a game. It's extremely buggy, the world feels empty, there's almost no reason to interact with other players in the game, the story is bland and sucks…need I go on? Yet, despite all of this, Bethesda is still trying to salvage this game. They announced a bunch of new content at E3 2019 like a battle royale mode that no one wanted, an update that adds NPCs to the game (which got delayed), and a ton of microtransactions that were severely overpriced and panned.
But then, in October, Bethesda announced the stupidest most moronic plan of all time: Fallout 1st. With a Fallout 1st subscription, you get a private server for you and 6 of your friends, unlimited storage, a monthly supply of Atoms (think V-Bucks), and exclusive cosmetics. How much does Fallout 1st cost? $13 A MONTH. That puts the subscription in the same price range as Xbox Game Pass and PlayStation Now. It's a clear money grab and the internet as a whole has roasted the company for it.
Blizzard Bans Player for Hong Kong Statement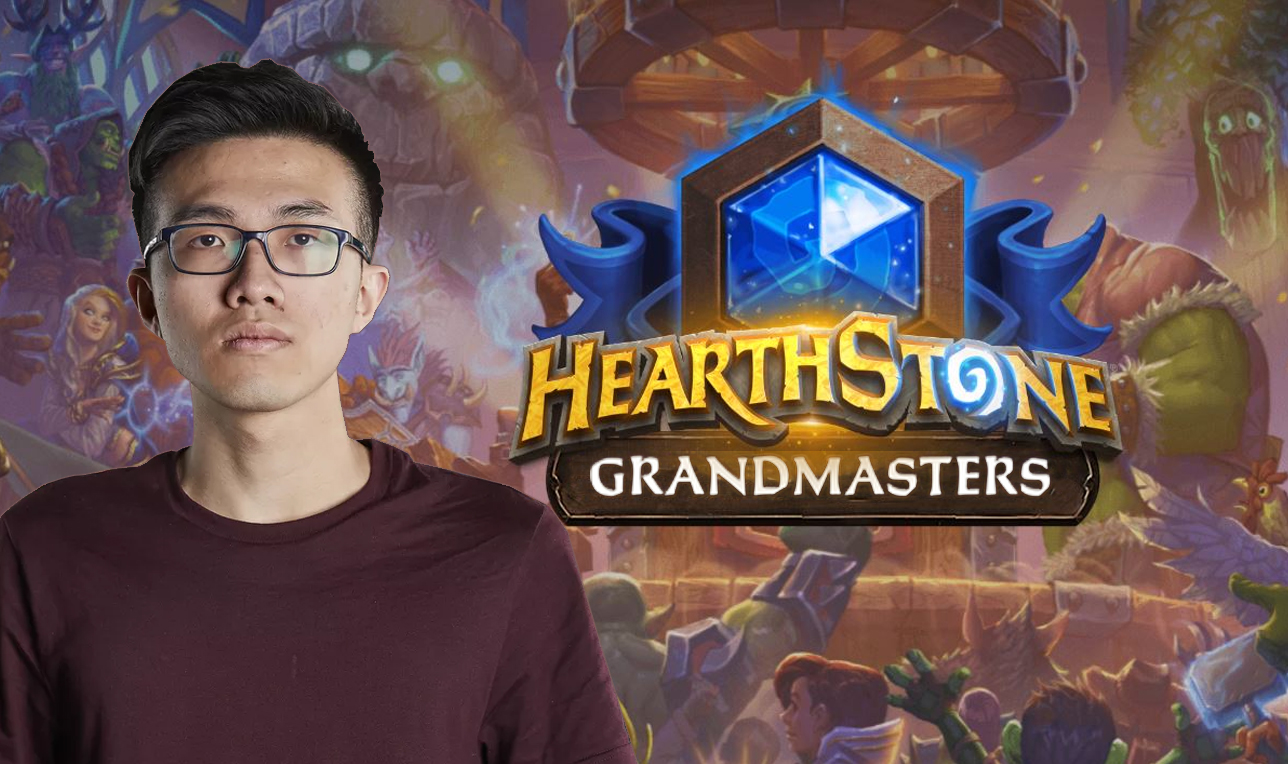 Listen, I understand things from Blizzard's perspective. There's a reason I refrain from discussing politics both on this site, on my Twitter, and in real life. I just hate being label as a member of one political party, when in fact I try to look at each and every situation independently. And I'm sure Blizzard was just trying to avoid any backlash from China for being indirectly associated with the Hong Kong protests (like the NBA has done in recent memory).
But man, this blew up in their face didn't it? Blizzard has been on full blast ever since they banned Blitzchung, and that apology at BlizzCon didn't help. Again, I understand their reasoning, but how can preach things like "Every Voice Matters" as a company when you are censoring and banning someone for their beliefs? Maybe that's why Blizzard's own employees covered up these signs at Blizzard HQ. It's a tough and delicate situation that won't be going away anytime soon.
Hideo Kojima Belittles Americans
Death Stranding is the most polarizing video game of all time. Ask anyone that's played it and they're either herald it as the best game of all time or one of the worst. But regardless of how people view your game, you cannot do something like this. A few weeks after Death Stranding's release, the game's director Hideo Kojima stated in an interview with Italian website TGCom24:
"I must say that the game received rave reviews, especially in Europe and Japan. Here in the United States, however, we have had stronger criticisms. Perhaps it is a difficult game to understand for a certain type of critic and audience. In America, there are many first-person shooter fans (fps) and many of them claim that Death Stranding is a different game, which may be why they didn't put very high marks."
Now media here in the US has kind of blown this quote out of proportion by making it seem like Kojima thinks Americans are stupid, and gaming Twitter has taken that sentiment to the moon. That's obviously not what he was saying here. But I do think it was a very ignorant statement considering the ratings of non-shooter games like Breath of the Wild, God of War, or even non-combat titles like Outer Wilds. Just not a good look all around.
Season 1 Battle Pass of Apex Legends
Honorable mention to the Modern Warfare Season 1 Battle Pass because it's equally as horrible.
When Apex Legends dropped, it took the gaming world by storm. I don't think Respawn could have asked for a better launch. But over the following weeks, the hype faded, Fortnite dropped a new season, and the numbers dropped. I remember telling my friends "If Apex doesn't nail Season 1 and the Battle Pass, this game is going to fall off real quick." And you know what? That's exactly what happened. The S1 Battle Pass was absolutely fucking atrocious. There were almost no credits or building materials, it was saturated with stat trackers, and the most appealing aspect (the skins) were bland.
It still shocks me to this day how horrible it was. Either EA/Respawn didn't understand WHY people buy Fortnite's Battle Pass (awesome skins, emotes, etc), or they didn't care and they just wanted to make a quick buck. Regardless, this was a huge turning point for the game as many streamers and players turned away from the game.
The Iron Crown Event of Apex Legends
How do you bring people back to a game? Launch something new! How you do immediately lose all those people? Pull some EA bullshit like this.
If the Season 1 Battle Pass was the gasoline, then the Iron Crown Event was the torch that burned this player base to the ground. Brief summary: the skins for the event were placed in 24 packs/loot boxes for players to unlock, but those packs were $7 apiece and you could only grind in-game for TWO of them. So if you wanted everything from the event the total cost for all the cosmetics ended up being around $150, which is absolutely ludicrous since Fortnite releases skins of the same (or better) quality in a $10 battle pass every few months.
The player base was outraged, which launched a Reddit war between fans and developers. And even though Respawn apologized and made attempts to correct their mistake, the damage had already been done.
Telltale Games Screws Their Employees
So this story probably flew by many casual gamers radar, so let me summarize. Telltale Games, the studio that popularized episodic adventure games like The Walking Dead, The Wolf Among Us and Tales from the Borderlands, announced in September of 2018 that they would be undergoing a major studio closure. They then proceeded to lay off 90% of its staff on that same day with no warning, told them they had to leave the studio in 30 minutes, gave no severance pay and left them with limited healthcare benefits. It was a complete "fuck you" to everyone who had worked so hard on these games, and they, in turn, sued the company.
Well, that was 2018. In August of 2019, it was announced that a new company had acquired Telltale's assets and would be relaunching the studio with the original founders. BUT, instead of offering their former employees full-time jobs right out of the gate, they offered them only freelance positions. In San Fransisco. Which is 2nd in the nation for the highest cost of living. And they're still not paying them the debt they owe them for laying them off in 2018. But yea! Come back and work for us again!
These guys fucking suck.
And the winner of this year's "You Fucked Up" award goes to…
.
.
.
.
.
.
.
.
.
.
.
.
.
.
.
Blizzard Bans Player for Hong Kong Statement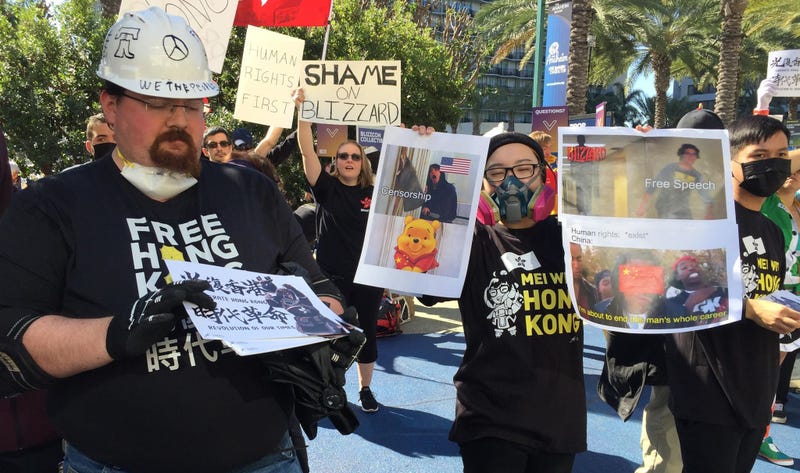 This was a very hard choice between the Blitzchung ban and the Apex Season 1 Battle Pass. On one hand, the failure of the Season 1 Battle Pass destroyed any remaining momentum Apex Legends had from its incredible launch. But on the other hand, Blizzard as a brand took a huge hit globally because of their decision. China got mad, Hong Kong got mad, the gaming community got mad, and even their own employees got mad. Hell, the former team lead for World of Warcraft was so incensed that he unsubscribed from his own game. So yea, I have to give the award to the Blitzchung ban for the global impact of Blizzard's mistake.
Congrats guys…I guess…
---
Previous Awards: