People used to think back in the day that you couldn't make a living playing video games. And they were probably right back then considering that "gaming" meant going to the local arcade and losing quarters at a rapid rate to machines designed to screw you over.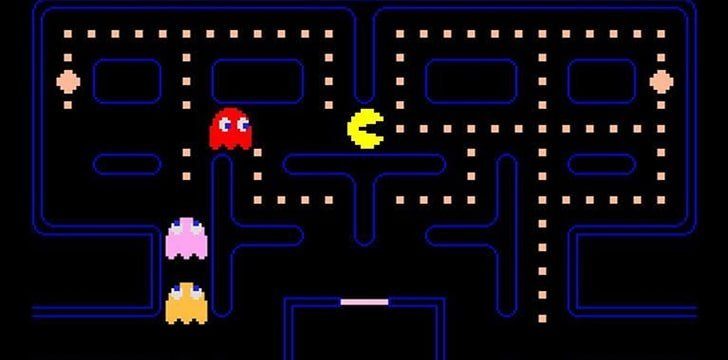 I mean, think of Pac-Man for a second. Simple game right? Eat all the dots, watch out for the ghosts trying to buttfuck you, and grab the big dots to turn the ghosts into the edible marshmallows from Boo Berry cereal. Our forefathers ate that shit up…until they realized that you can't actually "beat" Pac-Man; at least not if you're a mere mortal. Only an alien from another planet has ever achieved the legendary feat of "beating" Level 256 of Pac-Man. And technically, the game doesn't even really end there. It just bugs out because half the map is filled with the satanic symbols of Lady Gaga's European followers.
But to get back on track, you couldn't make money playing Pac-Man back then. Gaming was treated just like going to the movies: you pay your money, you have your fun, and you walk away entertained eagerly awaiting your next trip.
Even in the late 2000s this was the case. You would buy a game, play the fuck out of it, maybe compete against your buddies at the local mall's EB Games tournament if your mom let you, and then repeat year after year.
Well tell your mama to stop being preoccupied with 1985 because baby, we can make millions now playing games through this wonderful new thing called
~~~~~~~~ S T R E A M I N G ~~~~~~~~
That's right. Turns out people on the internet don't just want to rant in forums and social media comment sections about how much their sports teams suck, the president sucks, their neighbors suck, Comcast sucks, Dave from Illinois sucks, and their wives don't suck (enough). They also want to watch idiots do stupid shit in video games.
And porn. They all want to watch porn. Though for some reason most of them still refuse to admit it even though like 90% of the world vibes to it daily (pun).
Now you may be asking yourself a very normal question right now: why? Why do people enjoy watching other people play video games? Why do people give other people money to watch them play video games? And to that, I answer: I have literally no fucking idea.
When I load up a YouTube video of someone playing a video game, I know I am getting a fully edited highlight reel of funny or insane moments from whatever game and personality I choose to follow, all condensed into a 15-30 minute video. When I load up a stream though, I have to watch 4-5 HOURS to get the exact same amount of content from a YT video mixed in with thousands of people asking the streamer things like "can I play with u" or "show me your titties" or "can I play with your titties". I mean, have these people never heard of porn? Can you not just go there and see titties?
But then I heard that literally fucking anyone can do it and get rich so I said fuck it…let's give it a go. And just this past week, I officially became an affiliated Twitch streamer. Which means that YOU, yes YOU, can subscribe and pay ME money to play video games for YOUR entertainment! Isn't that nuts?
Well…you wanna know how to do it yourself?
STEP 1: CREATE YOUR ACCOUNT
This is a very important and overlooked step in the process of becoming a streamer. You see, when you create your account on Twitch, you are doing two things at once. Infesting two bats with one corona-infested rat, if you will.
First, you are creating the identity that others will identify you as, just like in real life when you choose what gender and species of animal you want to be. It is important to note that no one wants to watch some "normie Norman" named Xx_gamer6969420_xX. That's a dogshit name.
Instead, you should go with something more identifiable. Something that stands out. Really rolls off the tongue. You know, something like LungJuiceFPS. Or CnB_TortureMaster. SpankyMyWanky. FelatoGelato. JuicyPussyOrgasmEnterprises (or JPO_Enterprises for short).
And second, you are voluntarily giving your personal information to Jeff Bezos who will one day use his Amazon drones to destroy us all. But you wanna be rich, right? RIGHT? Then shut up and give Jeffrey your bday and social security number bitch.
STEP 2: PURCHASE YOUR STREAMING EQUIPMENT
After creating your account and before starting your first stream, you're going to need to purchase some equipment. You see, while your standard $40 headset mic might be good enough for to communicate with your friends while slaying orcs in the Mines of Moria…the rest of the world will hate you if you use it as your streaming microphone. It sounds like you're gargling glass marbles and Pop Rocks through a 1954 radio trapped in a blender inside of an empty suburban garage.
Lighting is important to consider as well. You ceiling fan light may help you see in your rom, but it will also make you look like there's a UFO burning with the might of a thousand suns above your head while your face is clouded in the shadow of the Death Star.
Now this may seem very intimidating. What should you buy? What if you don't have a ton of money? What's the bare minimum you need to be a successful streamer?
Thankfully, popular streamer xQc has shared his streaming setup with all of us. And as you can tell, this is as bare bones as the quality gets.
So basically all you need to do is buy all of those things and you'll be ready to go. Don't worry though, as soon as you buy it it's all plug-n-play from there. You don't have to tweak ANYTHING. Thank god for easy-to-use technology.
STEP 3: STREAM
That's right! It's time to log in and do your first stream!
Now you may ask stuff like "what should I stream", "what do people want to see", "how do I get alot of viewers", "when do I start making money", etc. Don't worry about any of that right now little buddy. Do what you enjoy doing. I mean you've done it! You're officially a streamer!
It will only be a matter of time until people flood in offering wheelbarrows full of cash to watch you build that 10×10 Minecraft cabin for them right? You average like 20ish kills per game in CoD and every once in a while get something cool like a chopper gunner right? Who wouldn't want to watch you play, right?
…right?
STEP 4: MAKE SURE EVERYONE KNOWS HOW BAD YOU WANT IT


Listen, if you don't tell everyone you know that no one wants it more that you do, how will they every know? I mean, there's only like 10 million streamers in the entire world. You need to make sure that every single person on the internet knows that YOU and only YOU are the most passionate motherfucker on the planet. Because at the end of the day, the only thing that matters is how badly you want something.
Believe me, I know. One time I really, really, wanted a Beefy 5 Layer Burrito from Taco Bell. Like, you know that feeling you get when you've been trying to diet for a few days and your brain can only envision the soft warm surface of a flour tortilla filled with ground chuck horsemeat, cheese whiz, lite sour cream, and liquified beans? It engulfs every sensation in your body to the point where you're drooling at the thought.
So I got one. How? Passion and telling everyone I knew how badly I wanted it…and a $3.99 delivery fee.
STEP 5: SHARE YOUR STREAM LINK FUCKING EVERYWHERE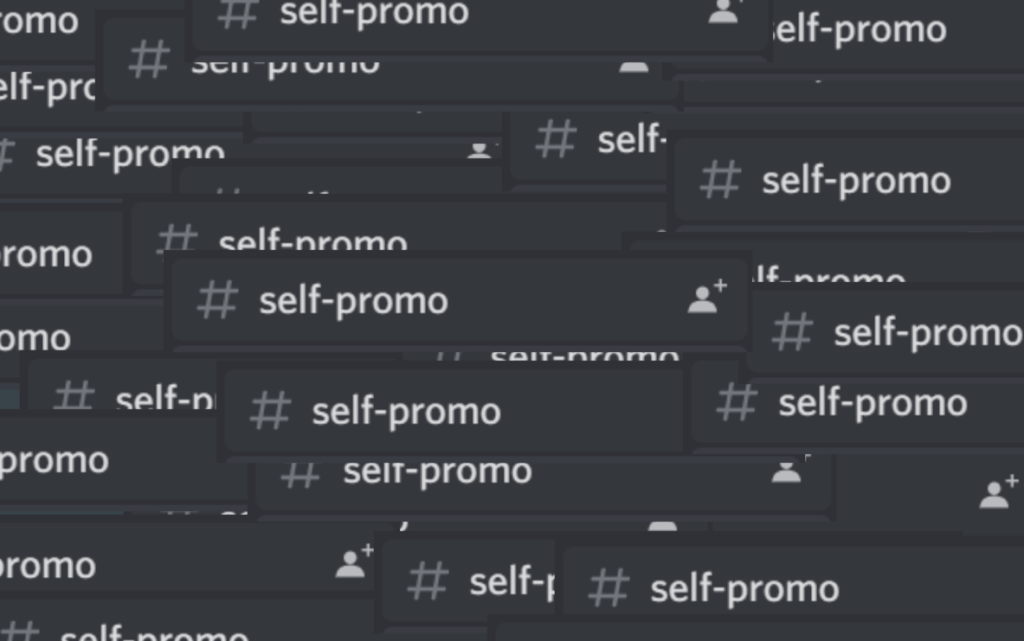 You see that shit above? That classic #self-promo tab that exists in basically every Discord server on the interweb? Well you know what you're gonna do?
You're gonna spam the everliving fuck out of every single one of those you can find in the first 10 minutes of each stream while your custom made Stream Starting screen is up and GAMING HIGH ² ~ Lofi Video Game Mix is playing through all 1 of your viewers speakers. You know that old saying "if you share it, they will click it" from the classic film Field of Dreams starting Bog Sagat?
Yea it's 1000% true and as long as you share that precious stream link everywhere, viewers will come running in droves to watch you say nothing and go 0-8 in Warzone for 2 hours.
STEP 6: SELL YOUR SOUL TO A HIGHER DIETY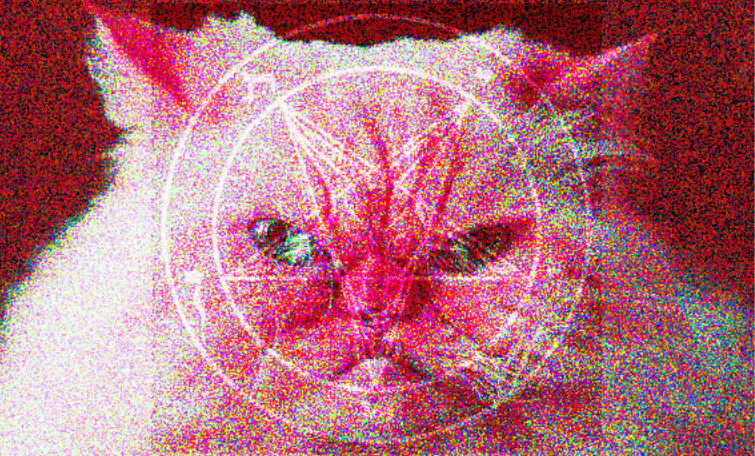 Repeat after me:
LORD OF LIGHT AND DARKNESS, SPIRIT OF THE NETHERREALM, I SUMMON YOU. I OFFER YOU MY SOUL IN RETURN FOR FAME AND SUCCESS IN THE LAND OF STREAMING. IN RETURN, I PLEDGE YOU GIVE YOU EVERYTHING I HAVE NOW AND FOREVER IN AN ETERNAL PLEDGE OF SERVICE. MY OUT OF SHAPE SLUGLIKE MORTAL FLESH. MY $400 COLLECTION OF FUNKOPOPS. THE LIMITED EDITON FORTNITE TRAVIS SCOTT ASTROWORLD FIGURINES. EVERYTHING. THEY ARE ALL YOURS. JUST PLEASE MAKE ME A TWITCH AFFILIATE. PLEASE.
STEP 7: WHEN ALL ELSE FAILS, BEG

This is the final step. You've done everything above and you're still 0.05 average viewers away from the prestigious ranks of Twitch Affiliate. You have no other options than to do what that random anonymous guy above did. You gotta be willing to sacrifice everything. Thankfully I didn't have to reach this step because, ya know, your boy is an absolute stud on the streaming charts. But yea, feel bad for that guy. Must have been tough.
STEP 8: PROFIT
---
I would like a second to geniunely thank anyone that has supported me on this path to affiliate. I know that basically anyone that puts a decent amount of effort into streaming on Twitch eventually reaches this goal, but I am thankful to finally be here after like 10 months of streaming on and off.
Tonight is the first actual affiliate stream where I will be streaming the new ranked mode for Rogue Company with one of my fellow streaming buddies (DARTH_PurP) who helped me get over the hump these last few weeks. Come hang and let's see where this thing can go from here.
Also looky looky at that one year sub badge oooooooo shiny I would want that if I was a viewer yep yep yep.