As we all know Call of Duty's 2019 entry, Modern Warfare, brought renewed attention to the series by bringing back Captain Shepard and his band of merry men to once again fight off the evil Russian radicals. What you probably don't know though is that MW 2019 is the first year off that the signature Zombies have had off since Ghosts in 2013. And what you definitely didn't know was that this was due to the newly formed "zombie union", the United Flesh and Death Workers, that negotiated the year off due to overworking, poor benefits, and unfair working conditions.
That's right, fuck a mental health DAY these boys just got a mental health YEAR (which I think we could all use right about now after the absolute hellscape that 2020 had been).
And from what I've heard, it's been great! They've all enjoyed their time off in different ways. Some chose to embrace their evil demonic inner peace by possessing middle-aged women across the US.
Some took some time to themselves at the beautiful beaches of Maya Bay, Thailand.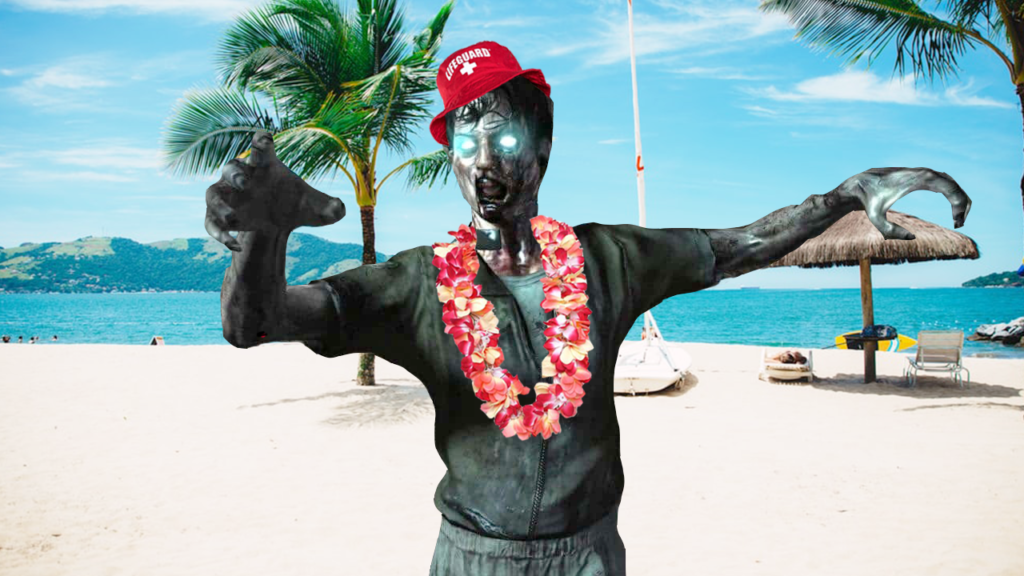 And some chose to return to work early for a special Halloween event known as Zombie Royale solely due to the fact that they were given better pay for the event and the chance to return to human form, even if just for a few seconds.
But now with Black Ops Cold War releasing this Friday, it's time for the zombies to return to work and I gotta say, I could not be more excited. I mean I've already written about how much I liked the multiplayer beta for this game, but outside of a ranked mode, the new zombies is the #1 most anticipated thing in the new CoD for me.
And if you watch the trailer, you'll know what I mean.