After two weeks off, we are in the final stretch of the regular season for the Call of Duty League. There is an event every weekend for the rest of the month, and we are set for a wild ending to a crazy season.
I've never written about the CDL on PartyChat before but now that betting on the CDL is LEGAL in the US, I think it's time to bring this shit back. Don't worry: I've still been watching. In fact, I correctly predicted 11 of the 13 matches in the last Home Series (I had Dallas beating FaZe in the semis and winning it all over the Mutineers, who ended up winning it all).
So let's dive right into the preview so we can get to some winners and get all of you rich, yea?
TEAMS PLAYING THIS WEEKEND:
(Dallas, Florida, OGLA, and Seattle on bye)
Well…the first thing that jumps out is Group A is gonna be a fucking cakewalk for Atlanta. This late in the season getting matched up with 3 of the 4 worst teams in the league? #EZAF am i right? I fully expect them to coast to Championship Sunday, but who will join them? My bet is on Toronto. Yea, yea, yea I've heard all the "analysts" that have talked about how "improved" the LA Guerrillas are. I don't buy it. That team has still yet to impress me in respawn modes and like it says in the Bible, "man cannot live on SnD alone". And Paris? They're a joke. They had one good event on LAN early this season and since then haven't made it past the group stage. Just go ahead and save them a seat in the bottom two for Champs. Toronto, on the other hand, I think is still hungry. They have the talent in guys like Methodz, Cammy, Bance, and Cleanx; they just gotta figure out that 5th guy. They're bringing Classic into the starting lineup again and I think this is the event they break through to Championship Sunday again.
Group B on the other hand is kinda a "Group of Death". It wouldn't shock me to see any of these four teams making it out of the group stage and into the Sunday tournament. But if I have to pick, I think I have to go with the Huntsmen and the Subliners. Chicago got knocked out in the Group Stage for the first time all season in their last event, so I think Scump and co will be out for blood. There is a case to be made for both London and Minnesota to be the other team making it to Sunday, but both teams have really struggled online while NY has improved drastically. Again, any of the 4 could make it (and secretly I'm hoping that Minnesota returns to form because the Rokkr are one of the most fun teams to watch in the league), but I gotta go with my gut.
SIDE NOTE OF THE WEEK: THE GA SITUATION IS A MESS
There's been alot of changes to the game since the last Home Series, the most significant being the MP5 nerf. It's crazy to see how changes to one gun causes a (understandable) ripple effect through the entire league. Is the M4 too powerful now against any sub? Is the AUG OP or not? Is the Uzi the only balanced option? All of this has been discussed by pros on Twitter and many are understandably angry that the league itself has done virtually ZERO work to try to make the game balanced further. Will we see a team break the GA this weekened? aBezy of Atlanta, in a recently deleted tweet, said they were thinking about running the AUG anyway and that other teams were going to break all other GA's when playing FaZe this weekend. It's probably an overreaction but I'm very interested to see the new meta and all the drama that comes with it unfold this weekend.
GROUP STAGE MATCHUPS TO WATCH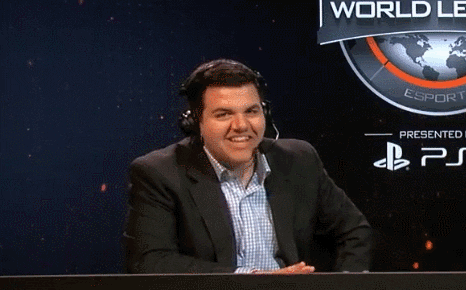 Like I said earlier, Group B is a "group of death". Pretty much any matchup between Chicago, London, Minnesota or NY is bound to be electric. And if my predictions are correct, I think we're gonna see two absolute wars between the Rokkr and Subliners as they fight for that other spot in Sunday's tournament.
I'm also curious to see if Atlanta continues to play in these Game 5 thrillers. They should easily 3-0 or 3-1 every team in their group, but don't be surprised if they let one of those teams sneak up on them. It would be a MASSIVE upset, if Toronto were to beat Atlanta to win the group.
GAMBLING PICKS FOR FRIDAY'S OPENING MATCHES: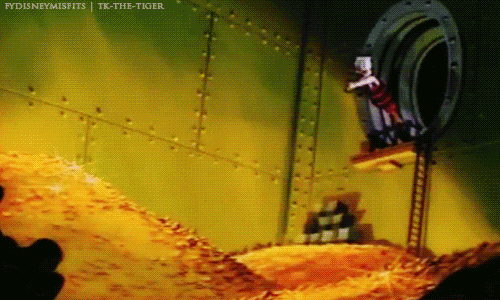 Baby, this is what you came for. Let's recap my record for a second. I started 0-3 on the season (my fault, I underestimated some of these teams). I then went 15-7 ATS until I got so frustrated with sportsbooks for not updating the lines that I stopped betting. I correctly predicted the winners of 11 of the 13 matches during the last Home Series.
In summary: I know my shit. Fade me if you want, but you'll just be another fool who doubted me.
We only know the lines of the opening matchups since this is a tournament, so here's my picks for Friday's matches:
Paris Legion vs Toronto Ultra -1.5 (+155)
Paris leads the head-to-head matchup 2-0, but both were on LAN. Here's a stat for you: since the league moved online, Paris has only gone to Game 5 one time (in their only online win against Seattle in April). I feel very confident that Toronto wins this matchup, and I love the odds to win 3-1 or 3-0.
Chicago Huntsmen ML (-260) vs London Royal Ravens
I think this goes to a Game 5 for sure, so I wouldn't mind sprinkling a little extra on London +1.5 (-120) to make this a little better of a bet. H2H, Chicago is up 3-0 against London including the Seattle Home Series Championship and while London definitely has the talent to win, I think Scump and co. are too set on winning this weekend to lose the opening matchup.
Atlanta FaZe -1.5 (-145) vs LA Guerrillas
This is a matchup between the top team in the standings and the bottom. FaZe should absolutely thrash these kids regardless of thier recent string of Game 5s. I don't really care about the meta change or LA's recent "improvements", this game is ending 3-0 or 3-1 in favor of Atlanta. I cannot picture it going any other way.
Minnesota Rokkr ML (+130) vs NY Subliners
This game is the toughest to predict IMO. Minnesota was so hot at the beginning of the season on LAN and even in their first online event, but since then GodRx and Alexx have really cooled off. On the other hand, NY has improved drastically with the addition of Mack and the switch to online. If I'm going by stats and streaks, NY should technically be the pick. But something in my gut tells me that the Rokkr pull this upset off, and I trust my gut.
---
So there you have it. I'll be tweeting my picks as the weekend progresses and lines get updated on sportsbooks, but let's get rich kids. See you fuckers on Monday for the recap.