This past weekend, I returned to my hometown for the first time in over 15 years. And since my hometown is like 700 miles from where I live now the only logical way to travel there for a weekend is to fly, which I absolutely despise doing. Don't get me wrong, I am not at all scared of flying. But I fucking hate dealing with all the other shit that comes with it. Security checks, boarding, layovers, running to your connecting flight; it is just miserable. So, how do you help numb the pain of airports and cramped seating made for anorexic supermodels? Ya download the new Link's Awakening Remake and play it all weekend.
A Link to the Past is the best Legend of Zelda game in the series (don't @ me, I will fight you). It was so revolutionary for RPGs, and it hasn't aged one bit. But while I've been screaming that from the rooftops for the past 10 years, I've never gone back and played Link's Awakening. So, like with Resident Evil 2 earlier this year, these remakes are fucking awesome to me because you basically get a re-imagining of the same game without any of the annoying features. Like, remember the stationary camera? Or the neat mechanic where you have to stand still to turn your character? Or the horrible fucking god awful stationary camera that's clearly more interested in the lamp than providing me a view of the zombies trying to kill me? Yea, thank you for not putting that in the remake.
As soon as I entered the world 2D world of Hyrule again I was filled with childhood joy. Everything looks and feels so fucking good. But don't let the cuteness fool you; this game will still annoy you to no end, like the parents behind me on my two-hour flight on Friday. They really might have been the absolute worst type of passengers. They had a two-year-old that whined for the entire flight, the dad was tall (like me) and bumped my seat a bunch, and the mom was so technologically illiterate that she couldn't turn her phone on airplane mode. It rang like 4 times as we descended to land and the flight attendant almost had her arrested when we landed. Thank god I had my noise-canceling earbuds with me or that baby would have gone full send down the aisle (Jabra Elites for those who want to know the model.)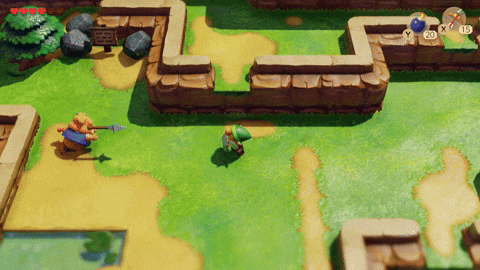 The thing that I love most about the Zelda games are the puzzle-filled dungeons, but the thing I hate most about the Zelda games are the puzzle-filled dungeons. I literally wandered around the second dungeon for an hour trying to figure out what I was missing just to learn that I had to spin attack a certain enemy to get a key. That was it. But as soon as you overcome that obstacle, the game keeps you yearning for more because it's just so fun. The best games are the ones that are easy to pick up, but difficult to master. With Link's Awakening, the combat and mechanics are simple, but the game forces you to experiment and try new things to progress. I'm very excited to continue my journey through this game, and even more excited to try out the Zelda-maker dungeons later on.
One more flight story for you guys. I'm at the terminal, waiting for my opportunity to board the plane for the final 2-hour flight home. It's a Sunday night, I'm slightly sunburned, and it's 9:30pm. So I'm not exactly in what I'd call a "social mood". Naturally, all the other passengers seem to share my sentiment, as we're all probably exhausted from our weekend activities. Well, almost all the other passengers. There's this one guy in a short sleeve button up pink shirt with pineapples on it that is I guess trying to be funny and make people laugh? At one point he tried to get us all to chant "board group 8!", and we all looked at him like "dude shut the fuck up". As I had my ticket scanned I was like "whoever has to sit next to that asshole is gonna have a really long ride"……………………………………………………………………………………………………………………………………………………………………………………………………………………………………………………………………………………………………………………………………………………………………………………………………………………………………………………………………………………………………………………………………………………………………………………………………………………………………………………………………………………………………………………………………………………………………………………………………………………………………………………………………………………………………………………….hey guys guess who ended up sitting next to that asshole?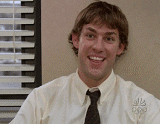 As soon as I cramped my 6'4″ ass into the window seat, the guy started trying to talk to me. So I was polite and answered a few of his questions, intentionally being very short with him to signal that I was not in the mood to talk. Then I pulled out my Switch and he about went ballistic. He started asking me all about what I played and if I liked Link's Awakening and all this shit. Normally, if it was any other time I would have loved to answer his questions and talk to him. I mean hell I run a gaming website; that kinda comes with the gig. But it was 9:30pm on a Sunday evening on a goddamn airplane 2 hours away from my house, and I would rather gouge my eyes out with a spoon than carry on a conversation. So I sat my Switch on my lap, turned to face him, and said softly but sternly "I will give you all the cash in my wallet right now to shut the fuck up and not say another word to me for the rest of your life." I'm not joking. Those are the exact words that came out of my mouth. He looked back at me like I just crucified a puppy in front of him. The passengers all around me immediately turned around to what would happen next. And me? I gave him the best poker stare I've ever done in my life. He turned away without a word and we didn't speak for the rest of the flight.
So yea, buy the Link's Awakening Remake because it's really fucking good, and don't ever act like that guy on a plane. Ever.