Many of the big studios have high expectations due to a variety of reasons: recent failures, highly anticipated titles, leaks, popular franchises, etc. Square Enix has all the above, but most of their hype this year revolves around them being the first company to take over Sony's prime time Monday time-slot. Many are expecting them to (unfairly) live up to Sony's conference standards by showing off huge announcements and titles. But Square Enix is home to some of the biggest franchises in gaming, and with an underwhelming 2018 conference, it's time for them to step it up. Here's my predictions and how they can win at E3:
Final Fantasy VII Remake Demo
Up until a few months ago, it had been radio silent on this title since it was announced in 2015. And it makes no sense as to why. I mean I understand it's a much bigger title than Resident Evil 2, but man it seems like CAPCOM pumped that remake out so fast while Square Enix has been just twiddling it's thumbs. But we did get a new trailer a few weeks ago, which looked phenomenal. But I really hope Square Enix brings more to the table than just that. They would wow the entire audience with a gameplay demo of the newly remade Final Fantasy VII, and that's what I think they'll do.
Confidence: 85%
Babylon's Fall Gameplay Trailer
What in the shitting anus is this? Yea, same man. Then I watched the trailer and was like "whaaaaaa-". That dude just killed a man with his magic hair. Straight up the weirdest way to die. It was revealed last year at E3 and we ain't heard jack shite since. What we do know is it's being developed by PlatinumGames, creators of Nier: Automata and Bayonetta. So the company has a good track record with Square Enix and to be honest, that's all we really need to know. Oh, except what the fuck the game is about, what the gameplay is going to be like, and a little more about the story. How do you fix all that? With a full gameplay trailer, loaded with magical hair. That's how you win at E3: killing people with magical hair. (You think I'm kidding but I'm actually serious, that's badass).
Confidence: 90%
Kingdom Hearts 3 DLC announcement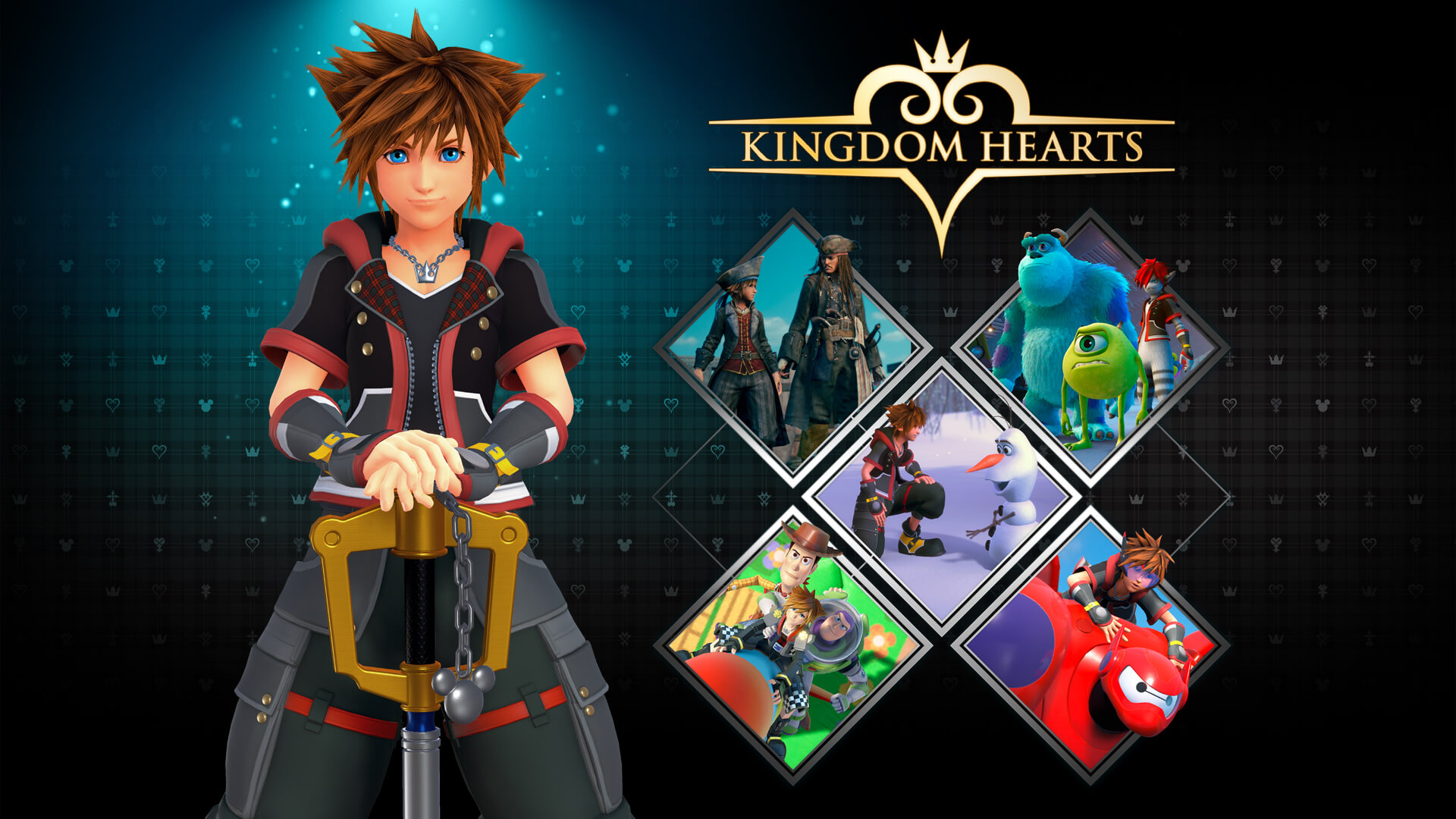 I don't think there's any doubt that KH3 is gonna have a place at E3 this year. The game was highly anticipated, and by many fans, very well received. It just got a new hard mode added to the title, but other than that there hasn't been any new content to the game. So, now's the perfect time for it! But what worlds could be added to the game to make this announcement a "win"? I swore up and down I didn't want it to be part of the base game, but as a DLC I wouldn't mind a Marvel or Star Wars world. I think they would be kinda cool. But if they decided not to explore those universes, I think The Incredibles, Cars, or Zootopia would be cool worlds to visit.
Confidence: 100%
The Avengers reveal trailer
I swear every damn week I planned on writing a blog about each company, something big from that specific company is announced. Like if I had started with Square Enix a few weeks ago, I would have been like "I know y'all will think I'm crazy, but The Avengers is guaranteed to be at E3 this year" and everyone would have been like "nah man you wildin" and I'd be like "nah dude yuh need tuh open ur eyes" and they'd be live "nah dude u need to get gud". (Guys I'm writing this on hydros because I have strep throat for the 2nd time this year, bear with me). But yes, Square Enix's Avengers was announced to be at E3 this year literally yesterday. I'm already excited to see what this game is gonna look like. It has to be more realistic and open world than Ultimate Alliance 3. And if they do that, I don't care about anything else. It's a win.
Confidence: (They announced it yesterday)%
The Rest of the Show
Let's be honest, I could ramble on for another 3-4 more random titles that most people don't care about, but Square Enix releases so many games every year, that it doesn't make sense. Astral Chain is coming very soon for Switch and I expect there to be a highlight at E3. I'm sure Life is Strange 2 will get some time in the spotlight. And it's very likely that a bunch of other Japanese RPG style titles will be announced as well.
But for everyone, Square Enix's conference is going to be about Avengers and FF7. There's a chance that there will be some big surprises like a new Final Fantasy entry, but I doubt it with most of the manpower going to those two titles. I do think some of the other developers could surprise us with new IP's, but most of them are going to be as forgettable as their eventual release.