Welcome back to another week of Behind the Mask, the Monday column where I interview game developers about their beginnings, their path into game development, and what they are working on! This week, I got to speak with the founder of Rocketcat Games: Kepa Auwae. We talked about how he transitioned from nursing into game development, what it's really like to be an indie game studio, and all the wacky and funny game ideas they've come up with over the years. He had me rolling talking about the game he and his team are currently working on, Dad by the Sword.
Also, for all you developers out there, Humble Bundle is running an incredible deal on Unity 2019. It has everything you need to start writing games in Unity all for the low price of $15! It ends tomorrow so make sure you check it out today!
Without further ado:
This is me.
This is Kepa.
This is a GIF of Jackie Chan and his best friend sharing a special moment together.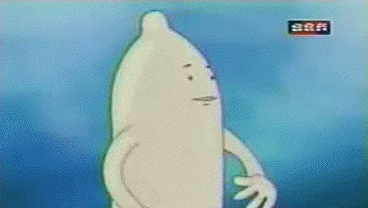 Alright Kepa, we start every interview with the same question: how'd you get into gaming? What was your first console/game?
Atari maybe? I can't remember if that was first or the NES. PC was probably slightly before that, but at the time it was pretty much like "diskette that plays the theme song from Wheel of Fortune". For the NES (I think it was an uncle's NES), Duck Hunt and Punch-Out spring to mind as the first games I played.
Hahaha god, the Wheel of Fortune diskette. Kids these days should have to play that for like 5 hours before the pick up any other game so they can know the struggle we had to grow up with. So where'd you move from there? SNES to N64?
Yeah mostly Nintendo consoles, then I got a PC and lots of shareware games. Doom was in there somewhere as a favorite. From PC it was SNES to N64, and somewhere around there someone bought me a stronger PC and I got into Quake. And then MMO's, including Asheron's Call for quite a while. After getting into PC I missed many of the consoles after that like the Xbox and Playstation.
Gotcha. So when did you make the move to become a developer?
I was working as a registered nurse about 9 years ago, then arbitrarily decided to make videogames. It was night shift and I had nothing to do, so I went on our IRC channel we made decades ago when we were playing Asheron's Call. Then I typed in "who wants to make videogames with me" and I got a couple responses, so that formed the first team.
Did you go back to school or teach yourself?
I started making games started as a part-time hobby and taught myself.
So when did the push to full time occur?
The first two games we made earned about 50 bucks each, so we deleted them quietly. These were all iOS games, back then you had to be in with a clique to get past gatekeeping to publish much on PC/consoles. The third game was Hook Champ, which let the artist (formerly delivering pizzas) work full time. By the third game, the programmer was also working full time. And by then I was working as a nurse less and less, though I think I didn't move to games full time until the success of the fourth game, or maybe even the fifth.
So how'd you gain popularity so fast?
I'm really lucky. Also at the time, we were making games for a market that didn't have much out there, back when you could actually make paid games on mobile. We did miss the big gold rush, though. We made more traditional games, like you'd play on a console, but for mobile. Enough people were interested in that back then before free games fully took over. I saw this coming and moved to PC, our first game there was Death Road to Canada. This was about 4-5 times more popular than our last big success on mobile, Wayward Souls. So doing really good now, but I'm in a weird spot where I'm successful but not really that well known.
Hey, at least you're successful! That's huge! What do you think it takes to break through into the mainstream?
Probably making the last two games I made but with online multiplayer. That or ripping off anime for something haha.
Haha I mean the anime market is huge so that makes sense. How do you think other developers like the teams behind Slay the Spire, Hollow Knight, and Dead Cells make it big?
You know, I haven't followed the first two carefully. The makers of Dead Cells have been making games for years and years, do you remember their other big successes?
I actually don't off the top of my head.
Dead Cells is their first game I'd call a big "traditional Steam game" though. Oh, look them up, you might be surprised. Anyway, my point is they definitely had hits before Dead Cells. Just maybe not of that level. So to make a more general guess of how developers make it big: They toil in obscurity for years, and then they have a viral megahit.
Ok, gotcha. I feel like many indie studios either make it big with their first game or they pump out like 20 titles before they hit success.
So how do you go about making a game? How do you start? With a gameplay idea? Narrative?
Gameplay ideas first, then finding a good theme to support it. I mostly think of game stories in the sense of trailers or short visual stories at this point. I think I started thinking this way at around the time of Punch Quest, when I wanted a flashy visual hook for people. Then some of those ideas get picked to actually become a game. I have a dozen fleshed out ideas just kind of sitting around that haven't been picked up yet or never will.
For Death Road to Canada, the gameplay concept was "let's make the Romero zombie work no one else bothers to". Then it was a lot of ideas based on choose-your-own-adventure choices in games, and how to handle a road trip themed game, like how to deal with the problems that an open-world version of this idea would entail. So we went with a more "location of the day" style. Then after that, coming up with a general world theme and tone. For this, I ended up just making fun of everything zombie-related. At around this time, we started putting oiled up bodybuilders and Jason Voorhees parodies in the game. Then the visual hook part was thinking of something really goofy, a little story about a dog learning how to drive a car to reach the safety of Canada. That became a live-action trailer that we made. This also gave us the game's title, haha.
That's an awesome in-depth answer. Great look into how you made it from concept to actuality. So what's next for Rocketcat Games? Anything in the works?
Yeah, I'm making a game about your dad.
Um…ok? You gonna tell him that he never should have left me and should come home now?
He is the last dad on earth because Obama made dads illegal. He fights anti-dads in the post-dad-apocalypse. He also fights hot dogs. With a sword.
Haha that premise is so weird but I kinda dig it.
There's some old footage of it on www.dadbythesword.com. We've been working on it again in secret for a while, we will have a lot of new stuff to show soon. It's a first-person swordplay game where you have too much fine control over the sword. So you're clanging it into walls and flopping your arm everywhere but if you master the control, you can lop off enemy limbs to prevent them from attacking you.
Oh my god, that sounds so hard haha. Like a VR Dark Souls game but where you fight dads.
Watch the footage, there's also bowling.
I will for sure. Alright man, thanks so much for your time. You ready to wrap this up with some rapid-fire questions?
Let's do it.
Alright, favorite game of all time?
Fallout 2 probably. No wait, Nethack.
Never heard of Nethack. Gonna have to look it up. Favorite game this year?
Haha more like only played game this year. Smash Bros, the new one.
Most overrated game of all time?
PASS.
Is that a game?
"I can think of better ways to end my career" is my answer.
Oh c'mon no one cares hahaha. I'll give you an easy one: PUBG. See? It's easy.
I've been partially blacklisted for more trivial things.
I understand. Ok, then most underrated game of all time?
Damn, there was this one game I loved but it's so underrated that I forgot the title hahaha. It got launched and no one cared. It was a first-person shooter game, kind of "Binding of Isaac-y", I loved it. Super simple art style… damn, what was the title. I'll have to let you know later when I think of it. Oh, I also liked the Doom-inspired game the Broforce guys did.
Haha, yea make sure you let me know! Game you refuse to play for whatever reason?
I absolutely refuse to play MMO's anymore, I get addicted too easily.
One thing about RocketCat Games that no one else knows?
We hide Sonic the Hedgehog in every single one of our games. For most of them, no one's ever found him.
Oh so now I know what to do when I play Death Road lol. Nintendo, Microsoft, or Sony?
Nintendo (right now). Switch got me back into playing games really. Before that, I was just playing phone games as most of my game time is lying down in bed now.
Ok last one, do you think Fortnite is a good game?
Never played it. I mostly know it from its obscenely large marketing campaign. It could be the best game ever; I have no idea. In fact, it probably is. Mark me down as "yes". I love the dances.
(ok well i'm just gonna have to delete this whole interview now….)
Haha thank you so much for your time man and good luck with your future projects!
---
Alrighty guys hope you enjoyed that talk with Kepa from Rocketcat Games. You can see more of their work at their website here and don't forget to follow them on Twitter here!